Hershey Christian Academy embraces many unique approaches towards academics.
---
Makerspace
Want to stimulate your child's mind with science and technology? Have a child that can build something amazing out of things that are lying around the house? Come explore our Makerspace program, one of the few in the area, and started by our own Sue Eckert!
There are numerous ways to name a STEAM (Science, Technology, Engineering, Arts, and Mathematics) lab. We call ours The Makerspace. It's a class intended to celebrate hands-on learning and discovery. In the Makerspace, all kinds of learning happens. We could be programming robots to navigate a block maze, hand-sewing pillows, creating scrapbook pages, watching what open and closed circuits do, or making something that does something. We might be tracking bird migrations or fashioning flower arrangements or taking apart old gadgets. Guided inquiry invites more questions and experimentation, which then leads to repurposing, new inventions, and more enthusiasm to explore. Robert Louis Stevenson wrote, "The world is so full of a number of things, I'm sure we should all be as happy as kings!" This is the invitation of the Makerspace. It's a favorite place to be!
The theme of the Makerspace is Genesis 2:15 (NIV)…
"The LORD God took the man and put him in the Garden of Eden to work it and take care of it."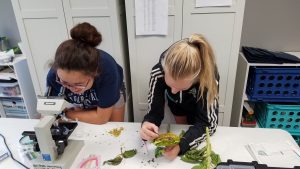 Jump Start
Every morning, elementary students at HCA get their minds and bodies pumping with a fitness program called Jump Start, twenty minutes of brain-strengthening exercises that require right and left crossings of the midline. Studies have shown that midline-crossing activities help to activate both sides of the brain, making connections that enhance the learning process. What a fun and lively way to "jumpstart" the rest of the school day!
Elementary & Secondary Spanish
Every student from Pre-Kindergarten to grade 10 will be learning Spanish. A second language is so beneficial in our world. Younger students will be learning simple conversation, color words, months of the year, days of the week, etc. while older students will progressively develop competency in speaking, reading, and writing Spanish.
Elementary & Secondary Music Lessons
Homeschool Opportunities
Hershey Christian Academy welcomes your homeschool students to join our enrolled students in a number of our Innovative Programs! Your child will be matched by ability and grade level to receive the full benefit of these classes.

They will enjoy the experience of community with students their own age and benefit from the Christian character, academic guidance and experience of our teachers.

Art class will explore a variety of artistic media including drawing, painting, sculpture, and textiles. Students will be introduced to famous works of art history and forge connections with other cultures. Makerspace is a STEAM lab (Science, Technology, Engineering, Art, Mathematics), where hands-on learning and discovery will be utilized. Guided inquiry will invite more questions and experimentation, leading the child to develop more enthusiasm to explore. Spanish is available for all levels of instruction. This will include introductory as well as conversational skills. Digital Skills will include computer literacy and the development of programming logic and critical thinking. Our teacher will guide the children in a way that honors God with these digital skills and will instill ways to be a good witness to the world through competent use of word processing and media arts. Music classes will help students to realize the primary purpose of music is to glorify and worship God, to discover and develop their musical abilities, and to create an atmosphere of love and enjoyment for music listening and performance. Children will prepare for concerts and other school performances throughout the year. We also offer instrumental music lessons for an additional cost (see the Admissions page).
Learning Support
We are pleased to have learning support from the Capital Area Intermediate Unit.
Art
Hershey Christian Academy offers an art curriculum that explores a variety of artistic media including drawing, painting, sculpture and textiles. While creating artwork, students are introduced to famous works from art history, forge connections with other cultures and learn how artistic skills are applied to other academic subjects.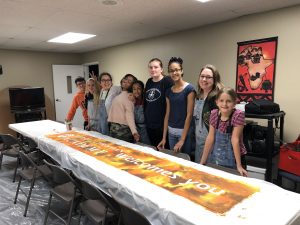 Chess Club
HCA has partnered with Wood Chess of Central Pennsylvania, a scholastic affiliate of the United States Chess Federation, to offer a unique enrichment program!  Chess Club is open for students in grades 2 through 10 and includes six, one-hour sessions with teachers who have national coaching and tournament experience.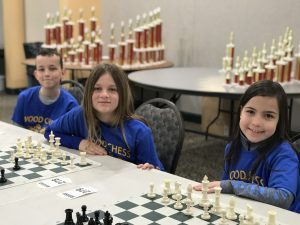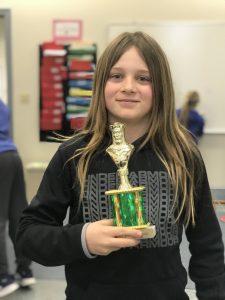 HCA Performance Company
The HCA Performance Company, an elective artistic performance team, began meeting after school in January. Our own Niccole Rice is the coach for this unique expression of worship and witness!