Hershey Christian Academy is excited to announce that God has moved yet another mountain for His school! The construction expenses have been paid off in entirety!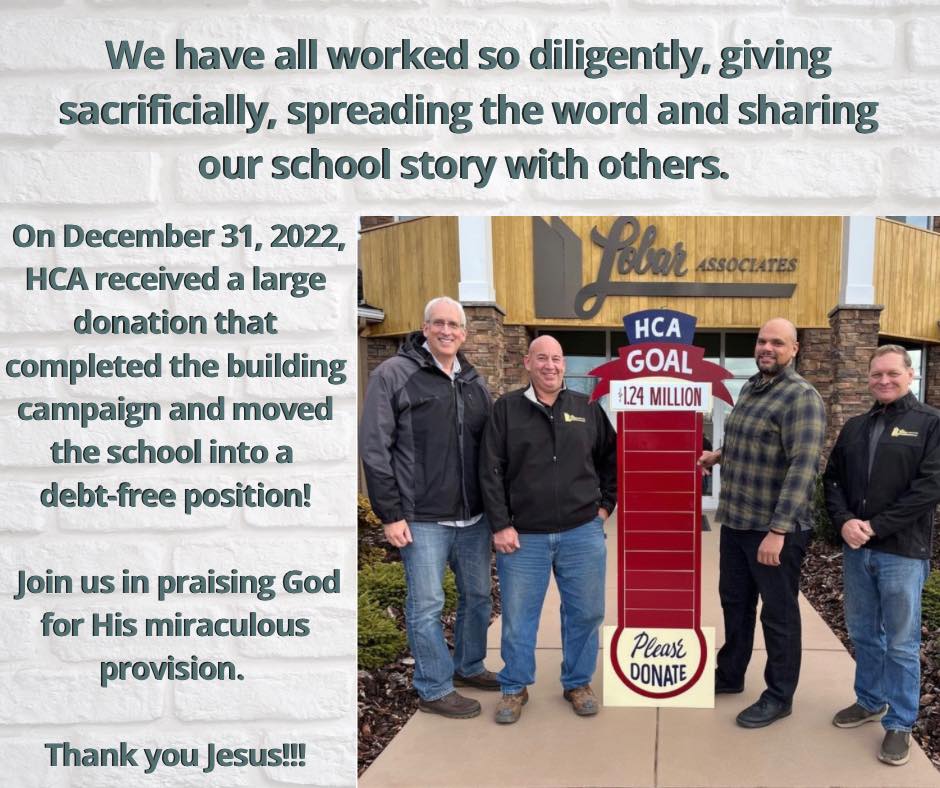 We are growing rapidly and will need to add more classrooms soon! Please consider donating to our Building Fund so we can begin Phase 2 of construction. If you would like your entire donation to go toward the building fund, please consider paying by check to avoid service fees. If you have any questions, please feel free to contact Kylie Murray, our Capital Campaign Officer, at [email protected].

Teacher Wish Lists can be viewed here.

Thank you so much for your consideration!